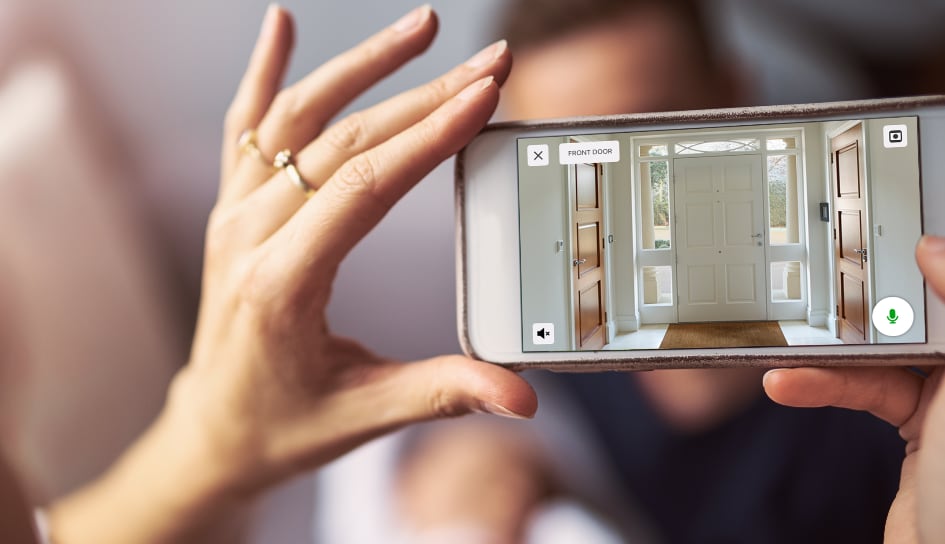 Are Smart Locks Worth It In Kansas City
Do you often think about improving the locks at your home? You can use regular key locks and secure your doorways. However, if you seek the latest in technology, you should consider installing a smart device that has the ability to integrate into your ADT security system.
You might be asking the following question: Are smart locks worth it in Kansas City? Or is this an example of wasting your hard-earned money on needlessly confusing devices?
Ordinary Locks Compared to Smart Locks in Kansas City
When evaluating locking systems, there are plenty of possibilities. But the majority of entryways are made secure by a keyed deadbolt or a locking handle, a push-button deadbolt, or a smart locking system. Operate a standard deadbolt, and the cylinder extends into a strike plate that is attached to the frame. The bolts are sometimes a door handle lock that's spring-loaded, which means the door is more difficult to pry open with a an instrument such as a crowbar. If you would prefer not having to mess with a key, you can get a keypad system that engages the bolt by using a 3- or 4-number code.
Smart locks are integrated products that is a popular alternative for your standard entry locks. Like a keypad unit, you use a numerical PIN to open the door. However, when using a smart lock, you will be able to connect to your home's Wi-Fi or your comprehensive home security to do more. By using a smartphone app, you can:
● Remotely lock and unlock your door
● Set unique PIN numbers for occupants and frequent visitors
● Get a phone text in the event the door lock is opened
● Set temporary entry codes for guests
In What Situations Are Smart Locks Worth It In Kansas City?
If you just want to use a couple smart locks as substitutes for traditional locking systems, you might be unsure if they are worth the effort. It might be nice to unlock your doors remotely, but the brand and model are important factors in how reliable they will be. If you go with an independent device, ensure that your smart lock utilizes the latest encryption standards and is operated with a cell phone app that is updated often.
However, the real advantage of a smart lock is found when you link it to your home security system. This gives you the option of having your locks coordinate with other security devices to upgrade your home's defense and make your life easier. For instance, when your video doorbell identifies someone proceeding toward your home, your smart locks are able to lock without you taking any action. You can also initiate geotracking on your security system mobile app and automatically unlock your doors as you approach in your car. You can even set off an alarm if someone attempts to enter an invalid code numerous times.
Essentially, a smart lock is worth it in Kansas City if it's connected to your overall home security!
Reach Out Today To Ask For Smart Locks With Your ADT Security System
If you're in the market for the best smart locks in Kansas City -- along with a highly advanced home protection plan -- reach out to Secure24 Alarm Systems. We'll help you customize the ideal design with specialized smart devices your home requires. Call (816) 287-1177 or submit the form below to get started.
Cities Served Around Kansas City By Secure24 Your Local ADT Authorized Dealer